When I was a kid, my family had a Coachman travel trailer (completely with bunk beds for my brother and I) and we did a lot of camping! Growing up in Michigan meant that most summers were spent either up north, in Canada, or somewhere else in the Midwest -- there are so many great options and I was fortunate enough to be able to visit so many places throughout my childhood.
It's always been a dream of mine to buy a vintage RV and restore it. I love taking road trips and camping, so I am sure it would get a lot of use. Plus, I would love to share and create memories with my own family, just my parents did for me.
Seriously, how cute is this corner kitchen sink in this vintage trailer?
I think the other thing that fostered my love for vintage RVs is Lucille Ball's
The Long, Long Trailer
, a movie I watched constantly as a young girl (and even still do!). If by some chance you haven't seen this film, I HIGHLY recommend it. It's crazy funny, the fashion and scenery is pretty spectacular, and it holds some serious vintage trailer eye candy.
Seeing how much I love vintage trailers, I was extremely delighted when I was contacted to review
Vintage Trailer Style by Lisa Mora
. My book came yesterday and boy was I excited to crack it open!
Mora covers everything you need to know to get started with your first vintage trailer: from buying tips and how to find your dream trailer to ideas on how to decorate and where to explore -- Vintage Trailer Style has got you covered! I especially like how each section has a printed tab on the page, making it easy to spot your desired section just by flipping through the book.
Even if you aren't interested in buying a trailer of our own, this book is still of interest to anyone who loves vintage. Mora has packed the book full of beautiful photos showcasing all kinds of trailers and it was great to see all the different ways people have decorated their RVS.
Leave me a comment below telling me where you'd most like to go in a vintage trailer. Giveaway is open worldwide and will close May 20th 2014 at 11:59 EST. One entry per person. Winner will be chosen by a random number generator and will be announced here May 21st. Good Luck! :)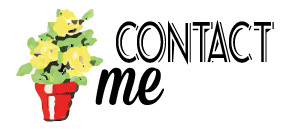 *Vintage Trailer Style is a sponsor of Livin' Vintage. All opinions expressed are of Livin' Vintage/Emily Schwartz