Have you guys heard about
Vintagers
yet? If not, you need to check it out! I adore the design of the site -- so cute!!
Vintagers has carved out a corner of the vast interwebs for all vintage lovers alike. It's a place where you can set up shop to buy and sell vintage items both online and in your area using a geolocation tool.
It's free to join and once you do, you have access to the budding marketplace to both buy and sell online through their website. Selling seems to work pretty similar to etsy, however there is only a 5% transaction fee and no listing fee.
The "community" section of the website offers much more than just commerce. Vintagers also offers a place to share your favorite vintage spots in your town, whether it's that great vintage clothing shop down the street from you or the really cool bar that's been around since the 30s you can find these or post them in the "around you" section.
Vintagers is also a great place to make friends and meet new likeminded people. I unfortunately live in an area were there isn't a huge thriving vintage community so I seek out a lot of that sort of connection through the internet and via this blog. I am looking forward to what Vintagers has to offer! What a stellar idea!!
Find Vintagers on facebook HERE
Want to join? CLICK HERE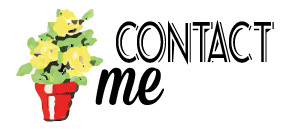 *vintagers is a sponsor of livin' vintage*