Hello Darling Readers!!! Here is an update on the estate sale that promised lots of vintage clothes, as mentioned in my last post. Oh My!!!! This was an incredible sale!!!! I am so excited just typing about it. I got there about two hours before the sale, thinking there were going to be tons of people ahead of me in line. I was wrong....luckily!! I ended up getting number three and was extremely thrilled. The next two hours passed very slow but I had my brother and the Wall Street Journal to keep me occupied. Then came 9 a.m. and I got to enter the sale. I was expecting the prices to be high, considering it was run by an estate sale company, but I was proven wrong yet again. Everything was super cheap and super cute. I managed to get quite a few nice vintage pieces. The two people ahead of me were grabbing at everything and not giving anyone a chance. The one woman was from out of state and just was scooping up anything and everything...not even looking at it. The second person ahead of me was from a vintage store that I frequent and I was able to grab that dress pictured above from his discard pile. I am thinking its early 40's because it has side snaps for a closure.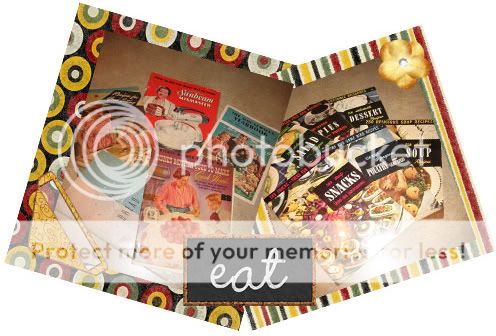 I went back on the second day yesterday. It was the last day and everything was half off. I took home these cookbooks along with a few more clothing items and linens. As I have mentioned before, I love these little pamphlet books and I took home every one this lady had owned.
This suit and blouse is from the first day. I think the suit is late 40's, however it has a nylon zipper and I am thinking that the metal one was replaced. The tags and the buttonholes indicate the 40's. But, whatever year it is from, I love it. It is a slightly heavier linen and has a great shape. The blouse was found on a different rack, but I think it will go nicely with this suit. I also got a 40's navy blue suit, complete with metal zipper and a pleated skirt. No pictures yet as it is at the dry cleaners along with a few 50's shift dresses that are fabulous!!! I also forgot to take pictures of the beautiful hats I took home. They were all in pristine condition and I have one or two that might make their way to my etsy. I know there will be a light pink pill box heading there, complete with perfect netting!!
While the everyone was scouring the racks and racks of clothes in the basement, I checkout out the shoes. I was able to grab three pairs of 40's wedges before everyone else saw that there were shoes down there also. Each pair only cost $3!!!! One pair was brand new and the one above looks to have only been worn once.
Overall, this was a vintage gal's dream sale!!! I was so tickled that everything was in my size range and in wonderful condition. In one weekend, I spiced up my wardrobe!!!!
Emily