I don't know about you guys, but I can't wait for the final episodes of Mad Men to start! Not only will it be exciting to see how the series will end, but I am really looking forward to my
weekly podcasts
with Tobi of
Space Lion
.
Until then, I've been rewatching old episodes and pining over all the fabulous interiors. It's been hard not to take a lot of inspiration from this past season of Mad Men as I decorate my new place. I really adore Megan's place out in California and really just everything about her character this past season. I know there are a lot of Megan haters out there, but you have to admit she looked fierce this season!
If you're like me, then you are always lusting after something in one (or all!) of the Mad Men dwellings. Lucky for you, some of the items used this past season can be hanging in your own home! For the first half of season seven, the designers at Mad Men used several prints from
Deltanova
, an original print shop featuring retro designs. Martin, who runs the shop and designs all the prints, is inspired by retro and space age designs. I love the orange circular print in the top photo and might just have to find a way to work this into my new home.
I'll be keeping an eye out for anymore of Martin's fabulous prints while I'm watching the final episodes!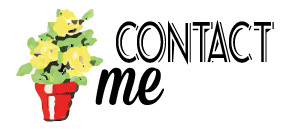 *photos provided by Deltanova | Deltanova is a sponsor of Livin' Vintage