The history of Christmas lights begins at nearly the conception of the light bulb itself. In 1882, Edward Hibberd Johnson, the VP for Edison Electric Light Company, got the idea to string red, white, and blue lights together and placed them on his tree which was on display in his parlor, visible to 5th Avenue in New York. While locals weren't too impressed, one Detroit reporter was and the story made it into the Detroit Post. In 1895, Grover Cleveland decked out the White House Christmas Tree in electric lights -- the first president to do so -- calling attention to this bright and colorful alternatives to candles.
Americans were still slightly skeptical about the safety of these lights and they were pretty expensive too. However, in 1917 after a tragic NYC Christmas tree fire, Albert Sadacca converted his family's white novelty lights to colored bulbs. This lights were safe for home use and Sadacca went on to form NOMA, the largest Christmas light manufacturer in the world. By 1920, Christmas lights had become more affordable leading to a gain in popularity and more creations of light up displays.
Christmas lights really took off post war, with the introduction of bubble lights, blow molds, and all things Kitschmas! We've certainly come a long way from candles!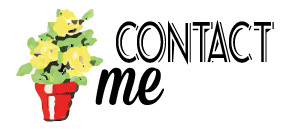 *all images were found via a google search*