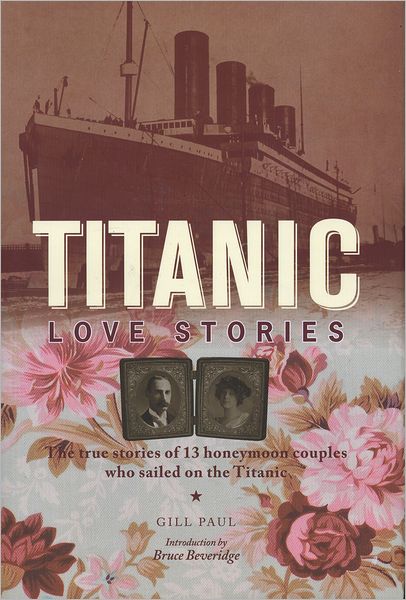 Ever since I was about 9 or 10, I have been really interested in the Titanic. My parents even took a family vacation to Boston when I was in the 5th grade to check out a traveling museum of Titanic artifacts (along with seeing the East Coast as well). Something about the tragic nature coupled with the air of elegance that makes up the legacy of the Titanic fascinates me.
Today when I was shopping at Barnes and Noble for a gift, I came across this book and knew I HAD to purchase it.
Titanic Love Stories by Gill Paul
recounts 13 different true stories of honeymooning couples from all three classes on the ship. I've only made it through three of the stories so far, but boy are they good!! For the $10 price tag, it is totally worth the purchase! The stories are so interesting and provides another layer of depth into the passengers of the famous ship.
It's also a fitting read, since the 100th anniversary is quickly approaching. My local historical museum,
The Henry Ford
, is hosting a traveling Titanic exhibit, complete with recreations of the deck and state rooms. I am beyond excited -- March 31st cannot come quick enough. If anyone is going to be in the Detroit area from March 31st to September 30th should definitely check out the exhibit. I have seen parts of it before and it was really amazing, so I can only imagine how stellar it is going to be this time around!
Emily
P.S. Thanks to those of you who commented on my last post. I still haven't been able to track down the article yet, but I am in the process of working with the Motion Picture Academy's archives to try and locate where it came from. If anyone does come across any leads, they are still appreciated!!