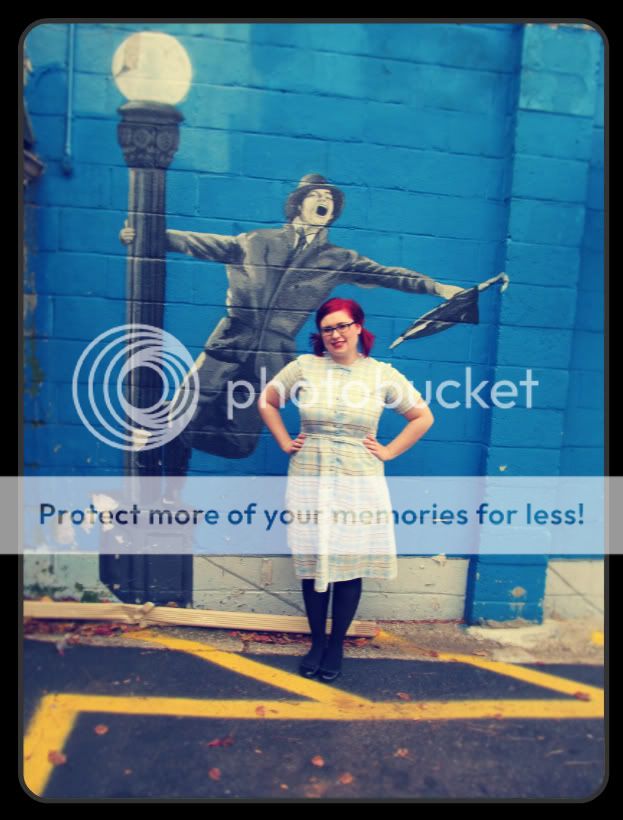 I have finally found a dye that I like and that achieves the rich redness that I have been hoping for. I found it at Sally's. It's Loreal Excellence HiColor HiLights in the shade RED for dark hair. I really did not want to have to take the plunge into bleaching my hair first to get the bight red; this does it in one step. While I loved my Garnier Fructis, this dye trumps that for sure.
Anywho, it was kind of warm last weekend -- I didn't even really need a coat or sweater -- something I am certainly already longing for!
If last winter was the winter of experimenting with boots and tights, than this winter is definitely the year of pushing boundaries when it comes my color palette. I simply refuse to adhere to the "traditional" or "acceptable" colors of the season. Plus the brightness of these dresses helps beat the winter blues. And anyways, aren't the "fashion rules" kind of dead now?
Emily
P.S. Isn't that street art awesome?! It's on the side of a sandwich shop in Royal Oak, a trendy downtown area near my home.
40s Dress: Chocolate Vintage
Tights: Target
Flats: JC Penny